Linen
Linen is a natural fibre made from a flax plant. Every part of this marvelous plant is being used the seeds, the stalk and even the by-products of linen production.
However, flax is most renowned as the raw material for an extraordinary fabric. It is durable and has amazing properties – absorbency, breathability, strength and thermoregulation.

Our fabrics are made of European - grown flax and are woven and sewn in Poland, the country with long traditions of linen manufacturing and the country of our origin.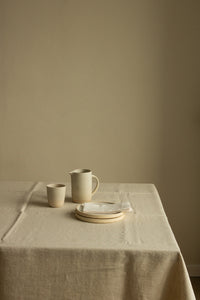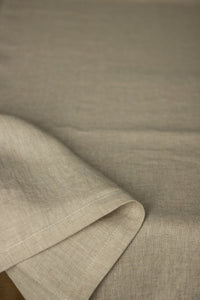 The fabrics we have selected for our collections have a different weight and texture, making it suited for different uses. They range from lightweight linen of 90g to a heavyweight upholstery fabric of 500g. 
In terms of shades we have created a Timeless Linen core collection made of neutrals: Natural, Off-White and Oatmeal linen. We believe these shades bring a sense of calmness, they blend perfectly in every interior, and they stand the passage of trends.

Below more about our core shades and fabrics:
Our core colors
Please note that the colors may look different on your screen than in real life. Order our fabric samples here.
Natural linen – is just as its name, natural, raw, untreated. It is just a pure shade of a linen fabric as it comes from the production. Neither dyed not bleached its shade can vary from beige to grey and will lighten gradually with sunshine and washing. This shade is the darkest of our three core shades.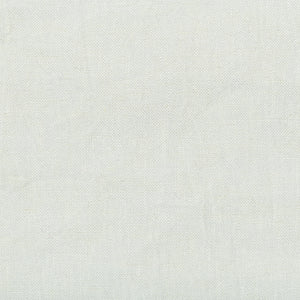 Off-White – is a natural linen partially bleached, which makes it not an optic white but warm and creamy shade. It will lighten over time with washing and exposure to the sun. This shade is the lightest of our three core shades.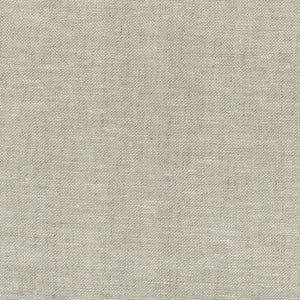 Oatmeal – is a chambray woven fabric with two yarns: Natural and White. It gives more deepness and a little shine to the fabric. This shade is just in between Off-White and Natural in the range of our three core shades. Width 150cm.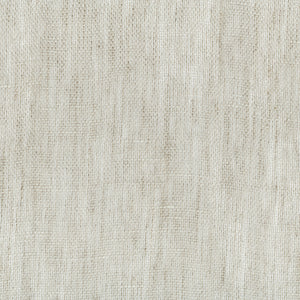 Lightweight linen of 90g – this fabric is very light and has an open weave which make it perfect for our oversized Linen Scarves and our Sheer curtains. Available in Off-White and Oatmeal shades. Width 150cm.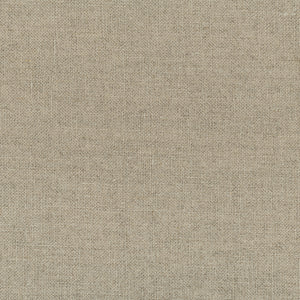 Mediumweight linen of 190g to 230g – this fabric has a dense weave and is perfect for bedding, living, kitchen, table and wear collections. Available in our core shades Natural (see one example above), Off-White and Oatmeal and several other shades. Width 150cm.
Heavyweight linen of 500g – a heavier and thicker plain weave fabric, with a rustic look. Ideal for upholstery. We love it! You can find our cushions and plaids, made of this fabric. Available in our core shades Natural, Off-White and Oatmeal. Width 140cm.