Studio rental
Our Studio is situated in a former cigarettes factory Caballero hence the name Caballero Fabriek. The location is very easy to reach from the highway. There are parking spots available – check our contact details for more info, and lunch facilities.
Caballero Fabriek - CabFab is an old industrial building from 1953, accommodating lots of companies from different sectors.
Our Studio is very spacious, around 80m2, with high ceiling and large window allowing lots of daylight coming in. The window is decorated with our Sheer Linen curtains.
There is a bed and a table available if needed and the Studio is dressed in our linen. All these can be used as props.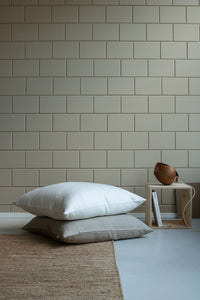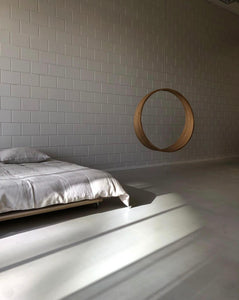 Costs
We offer a half a day or a day rental possibilities as follows:
Half a day – 4 hours slot
from 8.30 to 12.30 or 13.30 to 17.30
€350 ex. vat
Whole day – 8 hours slot
from 8.30-9.00 to 16.30-17.00
€595,- ex. vat


For more information please get in touch info@timelesslinen.com
Impression